This break from blogging felt really long but it was a much needed one with me developing a dry eye syndrome due to overexposure to the glare from electronic devices. A rest to my sore and painful eyes and a vacation with the kids in Bangalore in my sisters place was a welcome change after the monotony of everyday life and constant visits to the eye doctor in Goa. My Bangalore stay was a beautiful mix of shopping, family time, binging, lots of mindless laughter and endless cups of tea with gossiping through late nights with my sister and mom. Am back to what I always loved to do though I have to take lot of precautions for my eyes.
This Foodie Monday Bloghop we decided to cook recipes from each other's blogs. While bloghopping through each other's blogs we bookmark the ones we love and want to try out and the Bloghop is the best time to showcase and feature those recipes.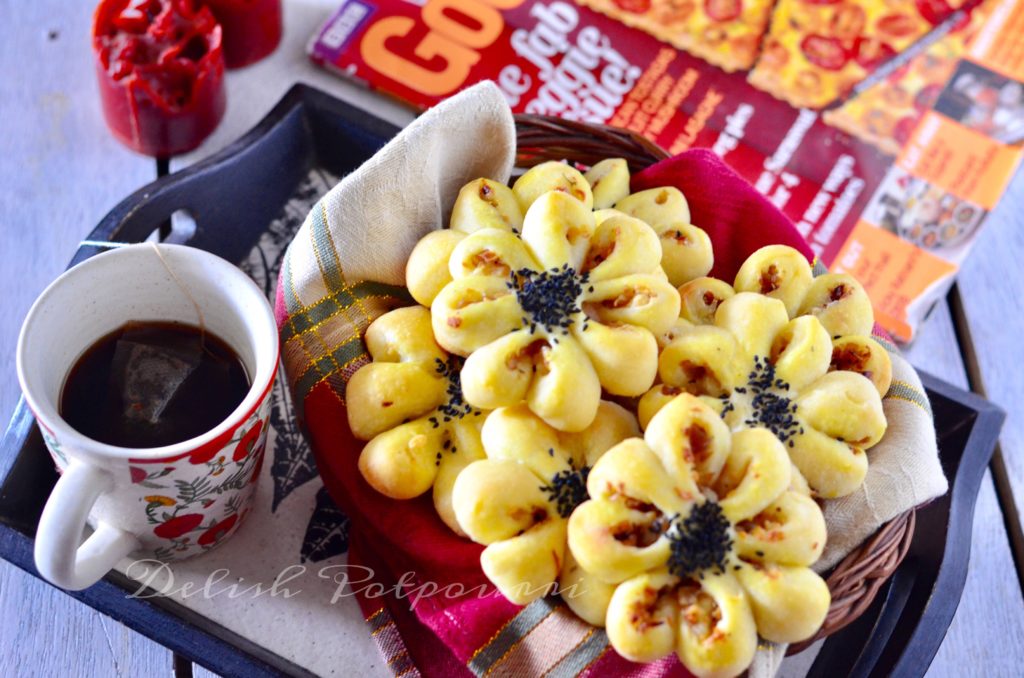 One of the lovely recipes that I bookmarked and wanted to try out soon was a Flowerbread with cheese stuffing from my fellow Foodie Monday Blogger Mayuri Patel. An experienced cook, an amazing baker, a proud mother to  two married kids, a selfless social worker, a gentle and giving soul with a golden heart is how I will describe her.
Her recipe is a Turkish Savoury bread or pastry called a Pogaca (pronounced as Poh-ah-cha) with a cheese and herb stuffing. I didn't have feta cheese so tweaked the stuffing with some caramelised onions, Cheddar and some dried mixed herbs. According to her research Pogaca can be shaped any way you want flowers, rose, squares, rounds or like simple pies as long as it has a cheese and herb stuffing .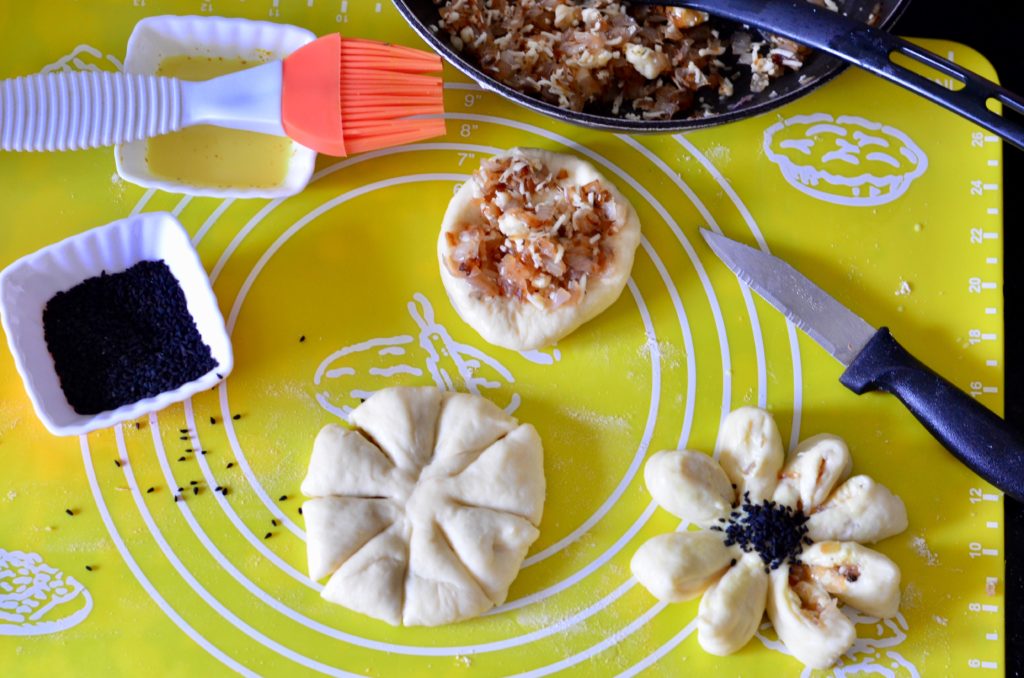 For recipe please visit her delectable space, the recipe link has been given below.
http://mayurisjikoni.blogspot.in/2017/05/642-pogaca-breadbakers.html
Sending these cheesy, delicious flower shaped Turkish bread to the 98 th Foodie Monday Bloghop for the theme Cooking with Fellow Blogger.