Foodie Monday Bloghop makes a Century !!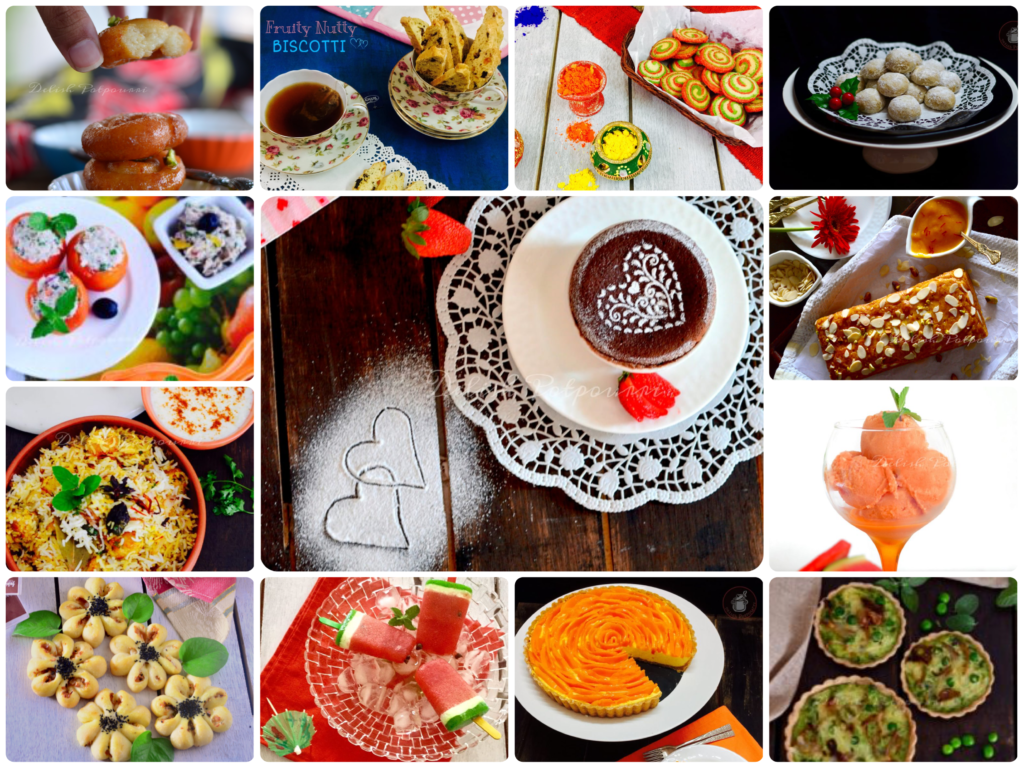 I still remember the day vividly as I typed a message in anticipation  to one of the bloggers of Foodie Monday Bloghop, Alka Jena to join the group. Every Monday I used to check out their posts wishing fervently that I would be a part of them one day. And my joy knew no bounds when the group of these  close knit Indian food bloggers from different parts of the world accepted me with open arms and warmth.
Foodie Monday Bloghop has been an integral and important part of my life since the day I joined this group in March 2016 from the 30th Bloghop. Since that day in March every single Monday has been exciting and overwhelming with my Facebook Bloghop post and my blogpost getting inundated with comments and traffic. Deciding on the theme, cooking the dish, styling and shooting it, writing, posting in the blog, appreciating and  commenting on other group members efforts…every single moment is a treasure that I will always cherish.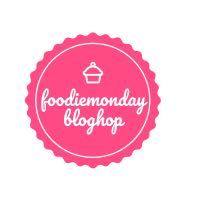 Today the Bloghop touches a Century and it has grown in leaps and bounds with every passing day making all of us immensely proud of it. I have learnt so much from the amazingly multi talented members of our Bloghop group. Stylist, Photographer, Skilled Baker, Writer, Computer geek, Entrepreneur, Health food expert etc, all are present in this group making each of us special in our own unique way. There have been days when I haven't felt like blogging due to unavoidable reasons but the strong commitment towards Bloghop fortunately has never let me down.
In short being a part of the Foodie Monday Bloghop has been fun, challenging and rewarding. We the bloggers of  Foodie Monday…Mayuri Patel, Sujata Roy, Alka Jena, Preethi Prasad, Waagmi Soni, Pushpita Aheibam and Kriti Singhal share a common love of food, friendship and inspiration. There is tons of delicious food surrounded by conversations of humor, friendship, struggles, aspirations and stories of one another's lives. We are super proud today to see our bloghop evolve into something bigger and inspiring. Missing Jolly, Krithika, Shibani, Rupal and Nisa today who left the Bloghop due to other priorities in life. Welcoming a new set of bloggers to our group from the next Bloghop onwards…Veena, Priya, Mallika, Poonam, Amrita and Aruna hoping to make lots of delicacies and beautiful memories with you all.💕
For the 100th Bloghop we have made a compilation of few of our best and favourite recipes from our own blogs . Do check them out!!
Peas, Mint and Mozarella Tarts with Caramelised Onions & a Whole Wheat Olive oil Crust
---
---