Serra Durra…a Goan Portuguese Dessert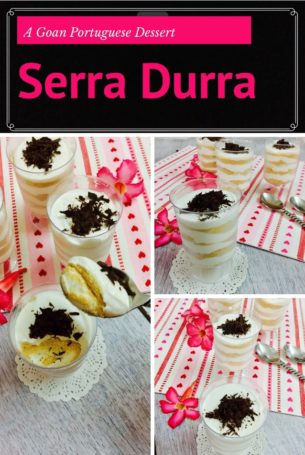 Away from the mundane city life ,Goa is the kind of stop all of us wish for.Goa is synonymous with sun, sand, holidays, fun, beaches, resorts, shacks, booze, babes, good food and much more! Fortunately I stay in Goa, the most sought after holiday destination in India and this is my 13 th year here and I have loved each and every day of it. Goa is the kind of place that grows on you, very different from the rest of the country…it's like home to me now after spending all these marvellous, memorable years here.
The Goan cuisine is an interesting mix of varied influences,like the land itself has many flavours and tastes. The region's cuisine is a melange of Konkan, Portuguese and Arabic cuisine.The long period of Portuguese rule in Goa has left an indelible impression on their cuisine.Whether it's the Chicken Peri peri or the Xacuti ,the Serra Dura or the Bebinca they all have a special place in my heart.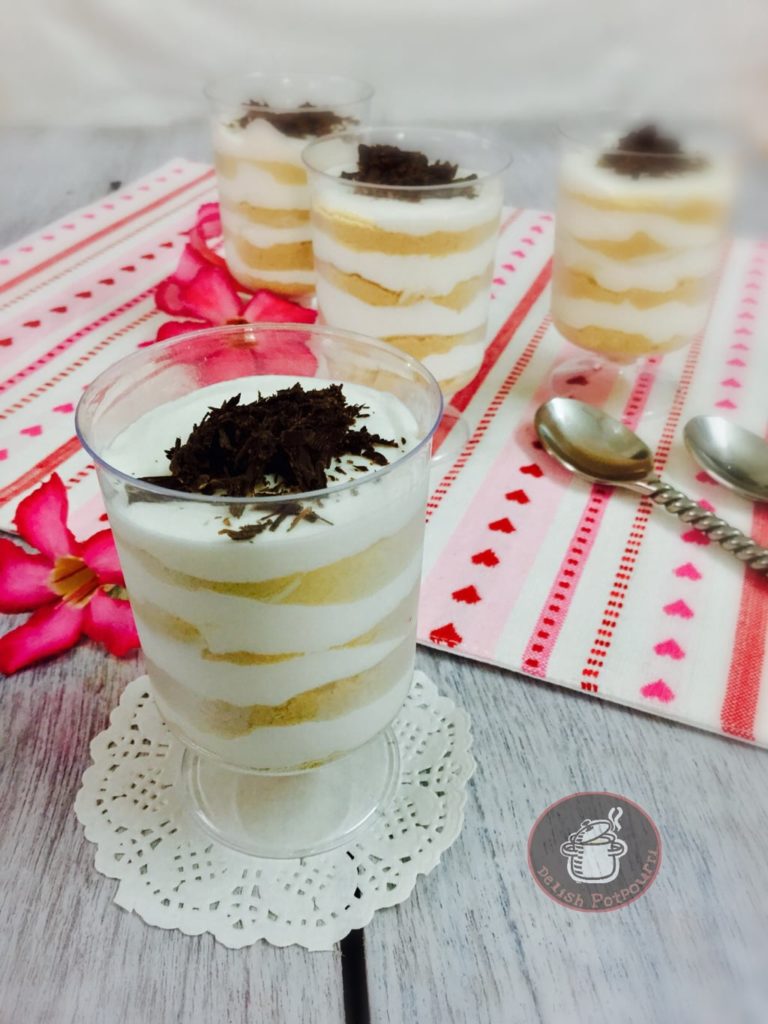 The 34 th Foodie Monday Blog hop theme being No Bake No cook, The Serra Durra or the sawdust pudding , a wonderful Goan Portuguese style dessert is a perfect entry for the event. This dessert is unbelievably simple and easy to whip up in a jiffy with only four readily available ingredients.An elegant, chilled dessert which needs no baking or cooking and impressive in its looks and taste …in short, a perfect crowd pleaser.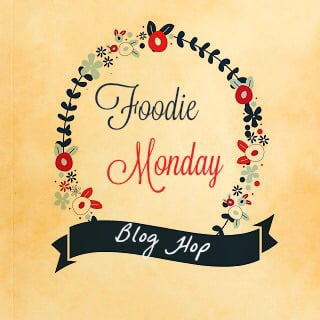 In this dessert heavy whipping cream is whipped up with condensed milk and vanilla and layered alternately in a dessert glass with crumbled Marie biscuits and that's why the name Sawdust Pudding…..the crushed Marie resembles sawdust.A garnish of chocolate shavings or a sprinkling of cocoa powder is optional in the end.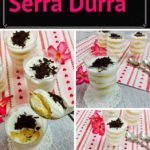 Servings

Prep Time

4

serving

10

minutes
Servings

Prep Time

4

serving

10

minutes
Servings

Prep Time

4

serving

10

minutes

Servings

Prep Time

4

serving

10

minutes
Grind the Marie biscuits into a fine crumble in a mixer or alternately put them in a ziplock bag and crush with a rolling pin.

In a bowl beat the chilled cream with a hand mixer till standing peaks are formed ,it will take around 2-3 minutes.

Add the condensed milk and vanilla extract and mix till incorporated nicely.

Arrange a layer of crushed biscuits in the dessert glass,then pipe the cream and condensed milk mix into the glasses with a piping bag to facilitate neat layering or arrange the the mix on the biscuit layer with a spoon.

Repeat the process till the rim of the glass ending with either the cream or biscuit crumble.

Garnish with chocolate shavings and chill in the fridge for nearly 3 hours.Once ready, Serve.
---
---