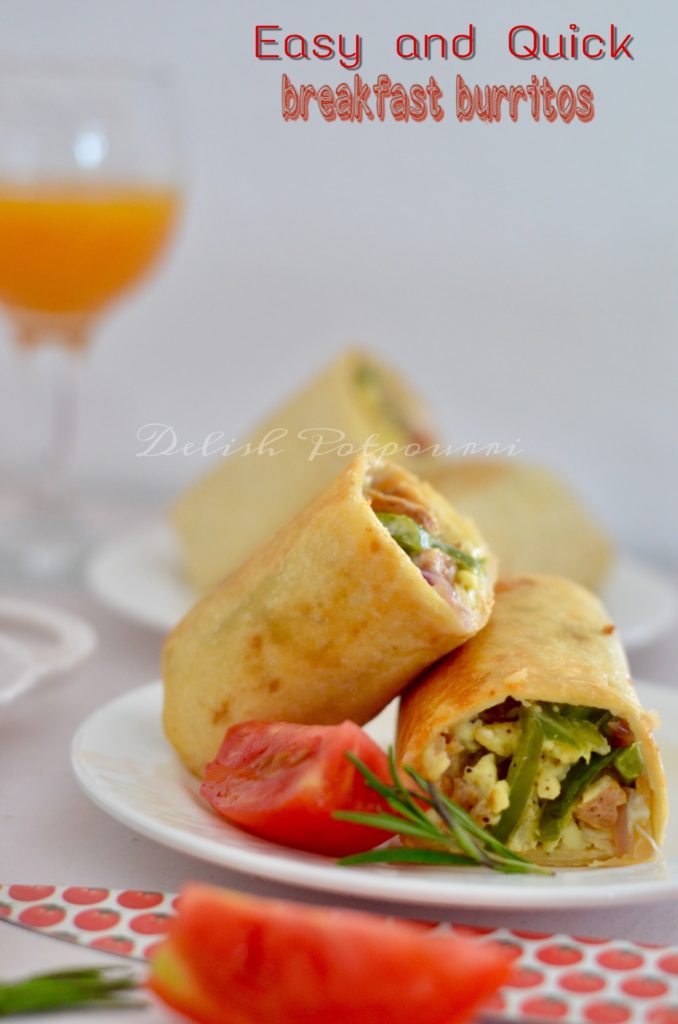 Breakfast at our place is an early morning chaos with my kids leaving for school by 0730 hours with their lunch boxes and the Hubby dear too leaving for the squadron briefing same time. So week day breakfasts are mostly cereals and porridge with fresh fruits and weekends are late mornings with a laid back, elaborate breakfast with the usual banter around the table. Just deciding what to make for the weekend breakfasts with a groggy brain feels like a stressful and humongous task for me!
These 20 minute, easy and quick Breakfast Burritos are a family favourite and a great beginning to your day as well as a secret to successful stress free weekend mornings! A hearty warm breakfast which are also make ahead and on the go kinds. Stashed with fluffy eggs, delicious sausages, warm and melty cheese and fresh veggies these burritos keep you full till lunch time.
There is no "right way" to make these but however there are certain common ingredients and cooking techniques to make a classic burrito. You can let your imagination run free while choosing the ingredients and use any veggie, tater tots, hash browns, ham, sausages, eggs, rice etcetera. For the sauce you can use guacamole, sour cream, tomato ketchup, ranch dressing ,the Mexican salsa. I use home made tortillas or store bought ones according to time and convenience .The store bought ones tend to crack when you roll them up unlike the home made ones. See Recipe notes in the end to avoid cracking of store bought tortillas. I like to toast them lightly either in a grill or in a frying pan to make them a little crisp and this helps to melt the cheese making it taste divine.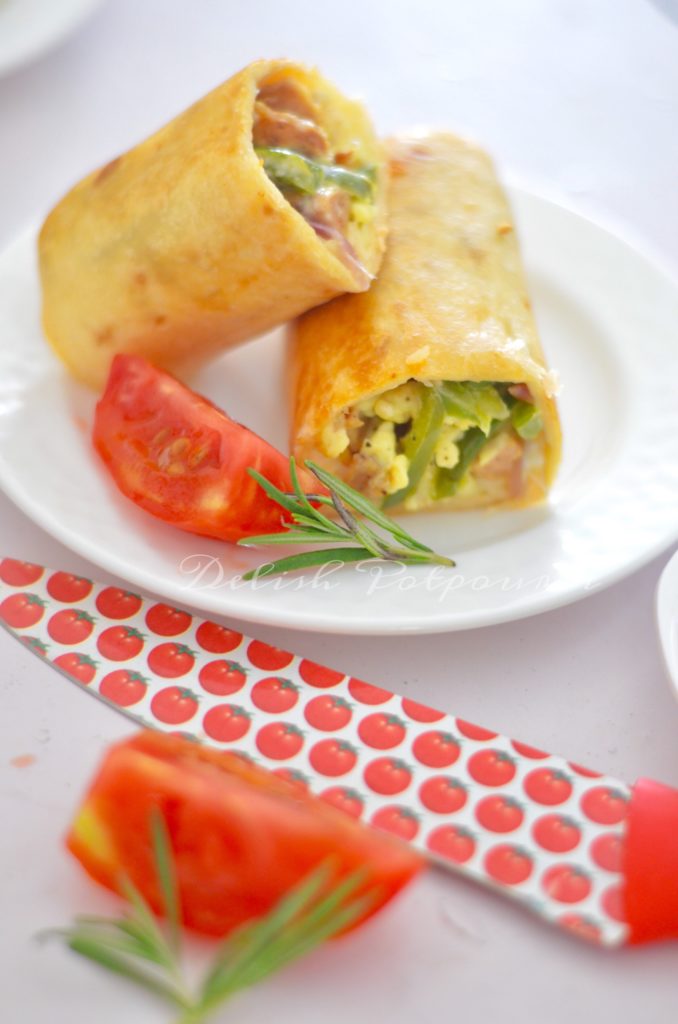 Sending these on the go, easy, handheld breakfast burritos 🌯 to the 91 st Foodie Monday Bloghop for the theme 20 minute meals.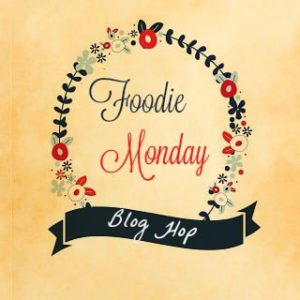 Heat a large skillet or pan on medium heat, add 1 tsp oil and sauté the mushrooms till golden, season lightly with salt and pepper,remove and keep aside.

In the same pan add 1 tsp more oil, sauté the coloured bell peppers till just done, season with salt and pepper,keep aside.

In a bowl whisk the four eggs with a tbsp of sour cream, salt and pepper.In the same pan add the rest of the oil and over medium heat add the egg mixture and when it is half scrambled stir in the diced sausages, cook stirring till it is just done.

To assemble the Burritos, spread a strip of sour cream(1 tbsp )in the centre of each tortilla, top with some cooked eggs, a generous sprinkle of mozzarella, some sautéed mushrooms and bell peppers, some diced tomatoes and finally a drizzle of hot tabasco.

Roll the burrito from top to bottom, folding the edges in tightly when you get to the center.Repeat with the remaining Burritos.

In a large pan add 1 tbsp olive oil,when hot transfer Burritos to the pan with the folded side down and cook on all sides till light brown on low medium heat.Alternately you can toast them under a grill, turning in between .
To keep the tortillas pliable and prevent cracking while you roll your Burritos, stack them and place them between 2 lightly damp paper towels, heat them on high for 30 secs in a microwave and keep them between the towels till it's time to roll them.
While filling  the Burritos do not overstuff or they will be tough to roll.