Peanut Butter Hot Cocoa recipe
This creamy and comforting Peanut butter hot cocoa drink is going to satisfy that sweet tooth as well as keep you warm all winter!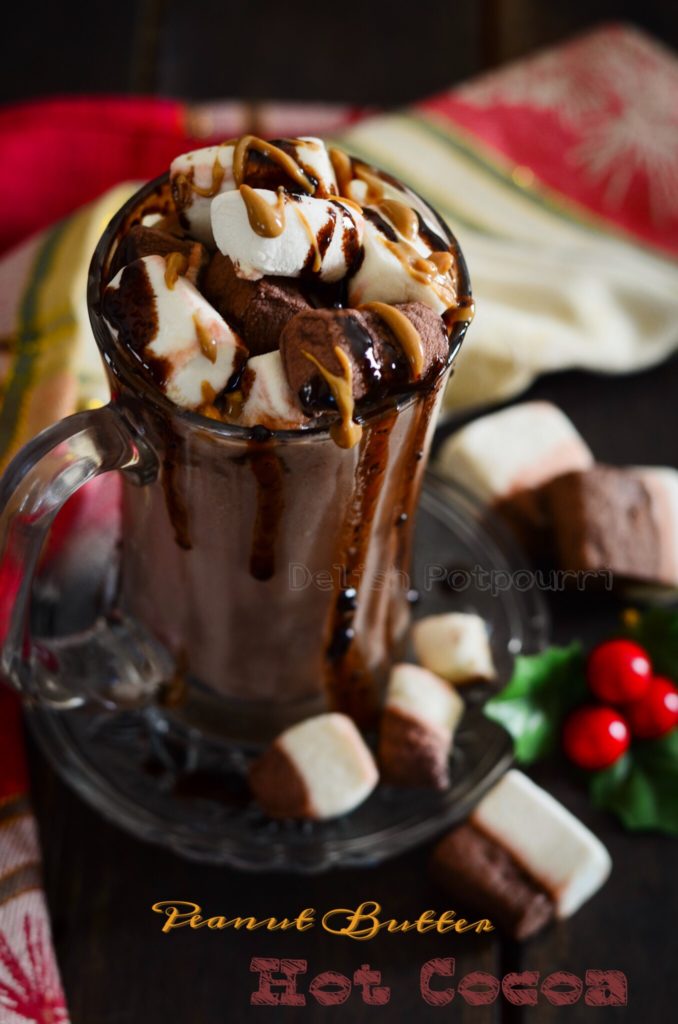 A mug of piping hot Cocoa topped with few plump Marshmallows, drizzled with Chocolate ….now isn't this one of winter's greatest pleasures?😍 Nothing is as satisfying as a steaming mug of hot cocoa in front of the fireplace with a blanket and a romcom movie! Oh yes, now I am dreaming….transported back to my Moscow days and the super chilly, snowy winters☃️. It's been years that I have experienced a proper winter, all thanks to the warm Goan winters.
With the month of December arriving and Christmas holidays round the corner and Winter Recipes being the theme for the 121st Foodie Monday Bloghop...I could only think of making this simple and delicious holiday drink the whole family loves.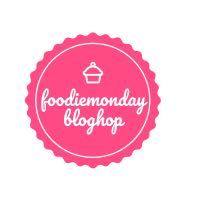 If you are one of those persons who prefers a store bought boxed hot cocoa mix then I would advise you to skip that and try this super simple home made hot cocoa made from scratch with a handful of ingredients that's always sitting in your pantry. Though you spend two extra minutes making it but it tastes much better than the packeted ones.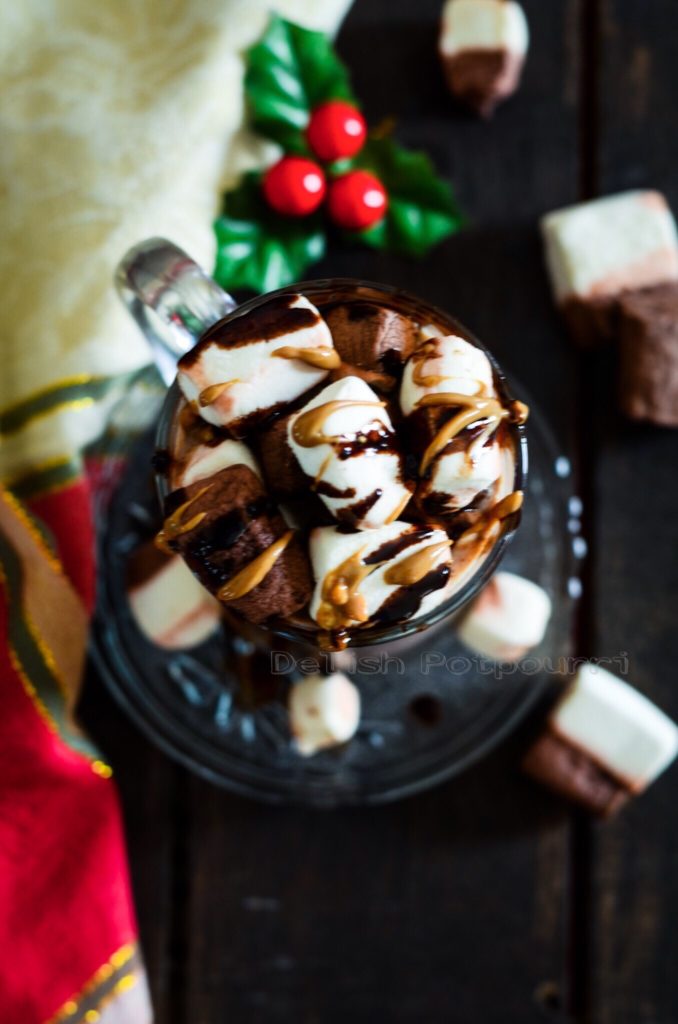 This recipe is a basic Classic hot Cocoa recipe but the addition of two special ingredients makes it rich and decadent. The addition of Peanut butter not only imparts an amazing nutty flavour but makes the cocoa richer, creamier and thicker. And finally the Coffee in it helps to enhance the Chocolate flavour and takes it to a different level. I topped the hot steaming mug with a handful of cappuccino flavoured marshmallows slathered with melted chocolate and peanut butter….aahh and it was pure heaven.
Whip up this mug of goodness and make your winters cozier and warmer!!
If You Try My Recipes, Please Use Hashtag #DelishPotpourri On Social Media So That I Can See Your Creations. Follow Me On Facebook, Instagram, Google Plus And Twitter For New Recipes And More.
In a saucepan boil the milk, cocoa and sugar on medium flame till it starts boiling.

Add the cinnamon, nutmeg, vanilla, espresso powder/coffee and the peanut butter and keep on whisking till all the ingredients are well mixed and no lumps from the peanut butter are left.

Heat until hot or just simmering.Do not simmer or boil too hard otherwise it will scorch and leave a burnt flavour.

Meanwhile melt the peanut butter and chocolate in different bowls in a microwave for 30-40 secs.

Pour the hot Cocoa into mugs, heap it up with mini marshmallows, drizzle the melted chocolate and peanut butter and serve.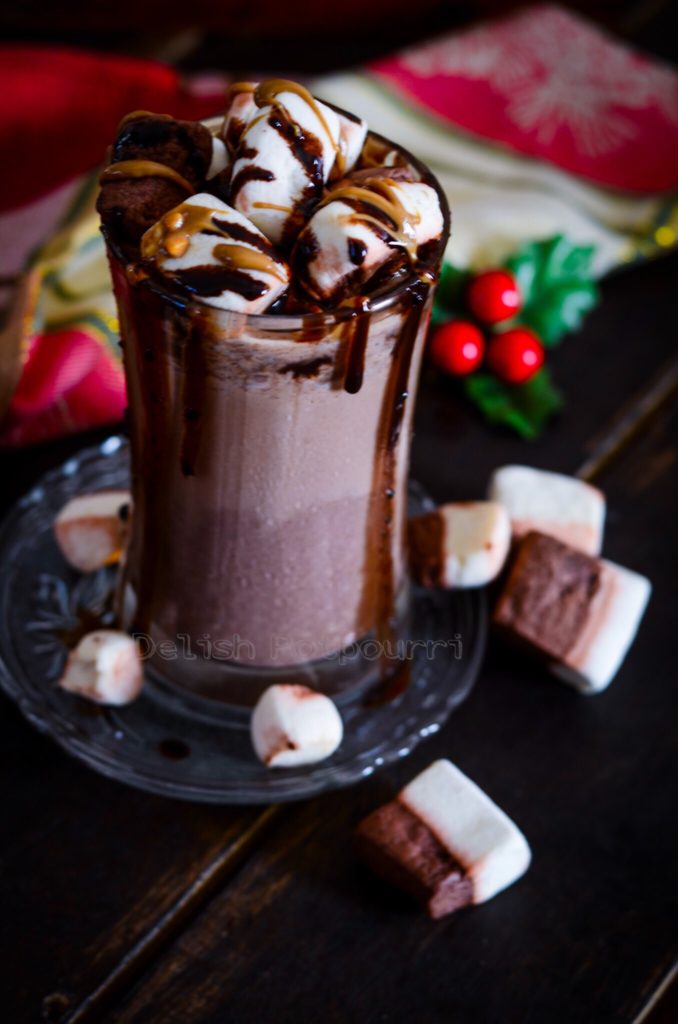 ---
---