Mango and Coconut Mousse Tart..a Mother's Day Special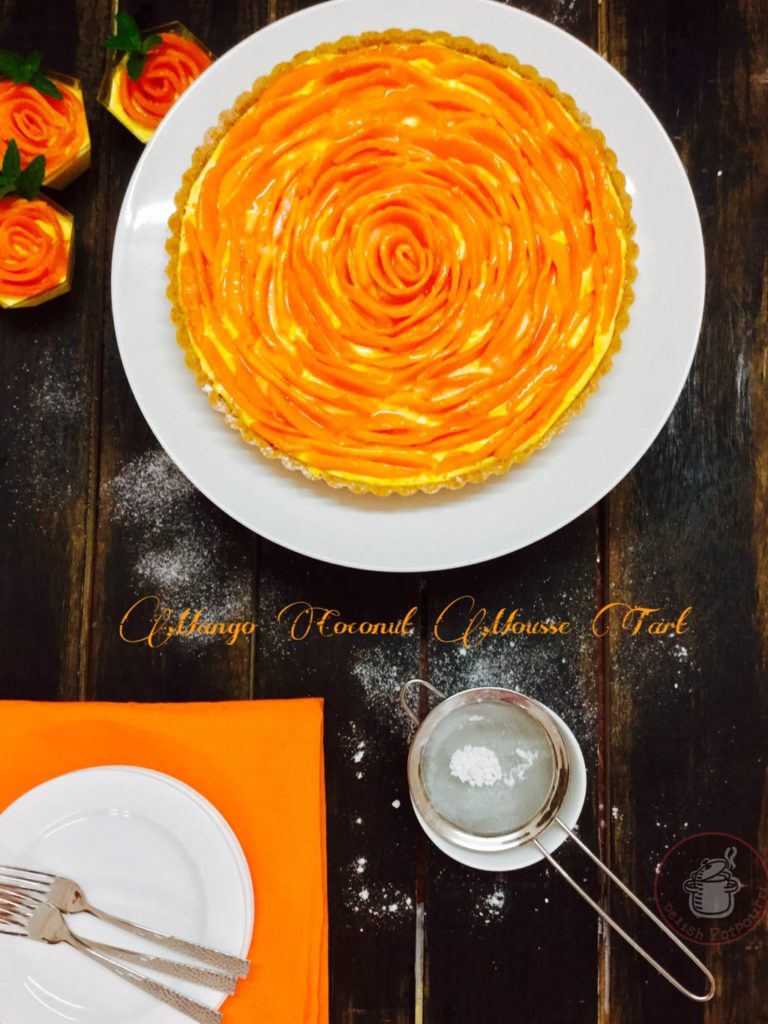 Mothers Day is celebrated to honour the warm and generous spirit of the mother whose unending sacrifice and support is the reason for your existence. A humble effort to reciprocate her unconditional affection and boundless, eternal love for her children .
There isn't a single day that I don't think about my mom and haven't talked to her on the phone sharing every mundane detail of my chaotic life. There's no one quite as special as mom..a better friend than anyone. For me every single day is Mothers Day.
When the theme for the 39 th Foodie Monday BlogHop was decided as Mother's Day Special, I knew what I was going to create for my mom. Mangoes are my mom's weakness and with mangoes galore this summer I decided to make a Mango and Coconut Mousse Tart dedicated to her. Though she is miles away from me her face lit up with joy when I presented it to her on the video chat.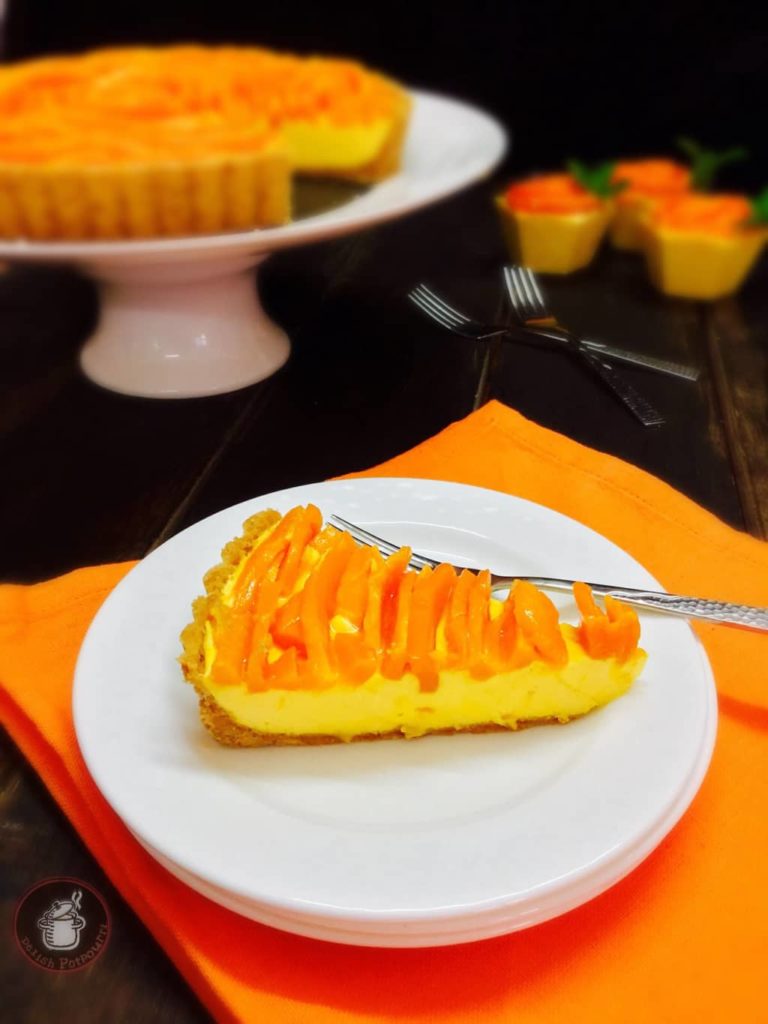 A perfect no bake, no cook, eggless, mangolicious tart with as light as air mango coconut mousse in a coconut flavoured biscuit crust …a delicious combo and bursting with flavours. The Rosette design for the decoration was on a whim as I tried to replicate the design from You Tube and that's what gives the celebratory look to the tart. Decorating the tart took the maximum time as compared to preparing the crust and the mousse.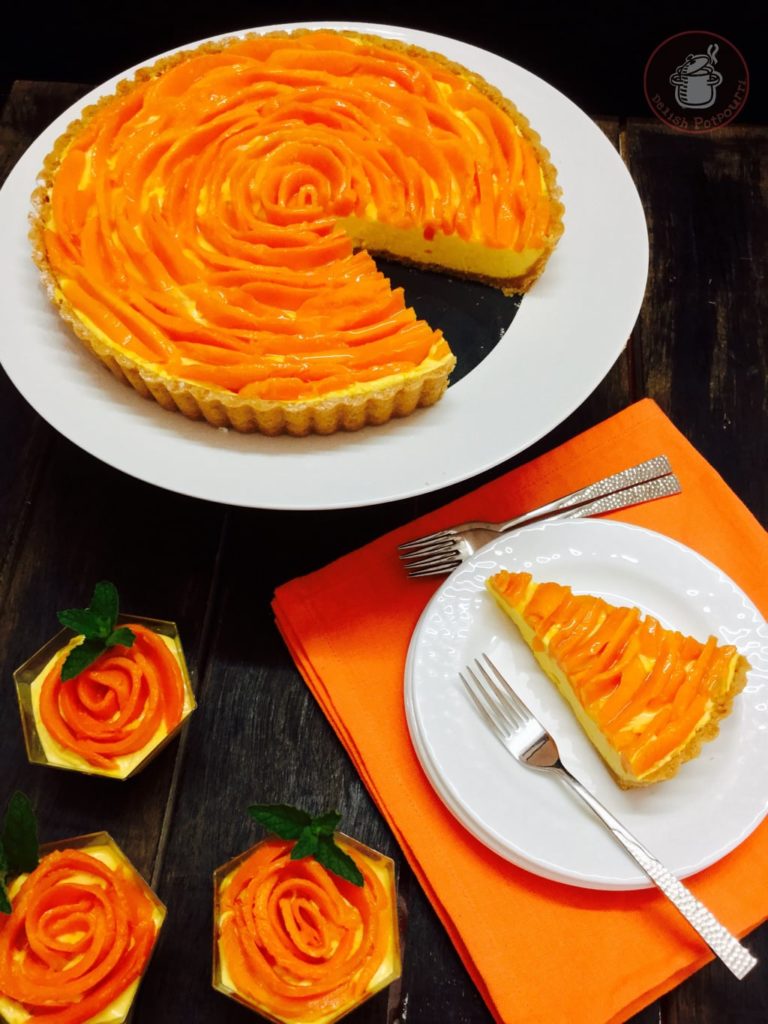 Adding links of Mother's day special recipes by my blogger friends.Please do take out some time to peep into their blogs to check out their special recipes.
---
---